DECORATION OPTIONS
We've developed an extensive list of capabilities so you can give your parts a premium look and superior durability with a cost-effective approach.
COLOR-MATCHED RESIN
We can precisely match a part's molded color to your brand's standard or specific need. We prefer to use a system like Pantone to describe a color, but we can also match a physical sample. The great thing about dying the resin is that the color is consistent throughout the part, so if the part gets scratched or chipped during use, you won't see any underlying color.
HOT STAMPED FOIL
Hot stamped foil is a great way to add a metallic element to your parts. The foil is applied to a raised surface on a part and is very durable. Common "colors" include brushed aluminum (see photo), brushed stainless steel and bright chrome, but there are hundreds of standard choices.
PAD & SCREEN PRINTING
Pad and screen printing are some of the most common decoration processes for plastic parts. Logos, product names and legal information are often pad or screen printed in one or more colors. Inks can be color matched to your specifications and offer outstanding durability and adhesion.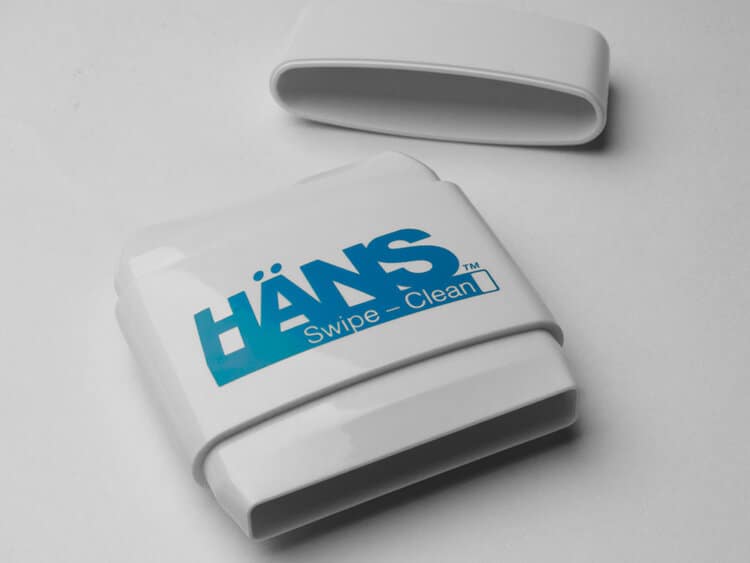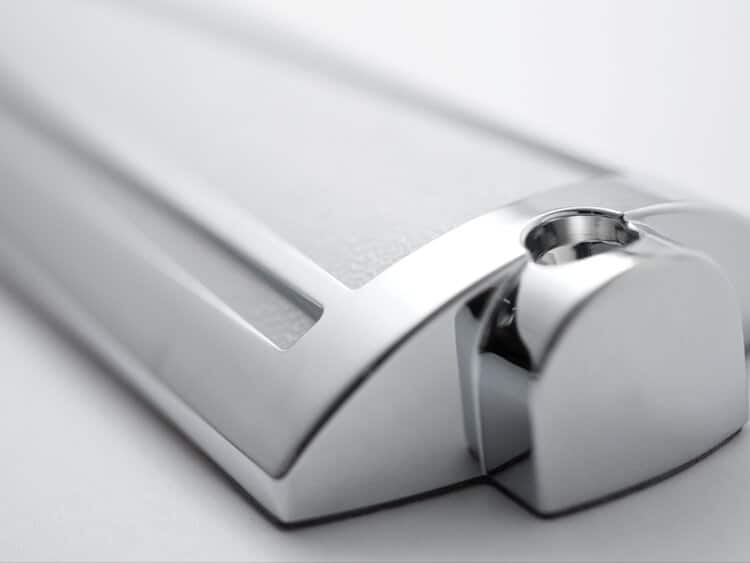 CHROME PLATING
Chrome plating is certainly a premium finish. Chrome plating plastic is a multi-step process that begins with a compatible resin, such as ABS. After the part is molded, layers of copper, nickel and chromium give the part the final look. We follow the ASTM B 604-91 standard for decorative chrome plating and can achieve standards from SC1 to SC5. Plated parts can be designed as either mirror polished or brushed.