Versatility in Material Selection
Injection molded plastic offers a wide range of material options, each with unique characteristics tailored to specific applications. Engineers can select from materials like Nylon, Acetal (Delrin), UHMW, and more. This versatility allows for the customization of bushings and bearings to match the requirements of different operating conditions, from extreme temperatures to corrosive environments.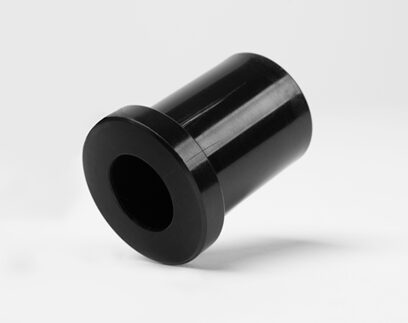 Self-Lubricating Properties
One of the standout advantages of injection molded plastic bushings and bearings is their inherent self-lubricating properties. Many plastic materials have low friction coefficients, which means that they can operate without the need for additional lubrication. This not only simplifies maintenance but also reduces the risk of contamination from external lubricants in sensitive applications, such as food processing or medical equipment.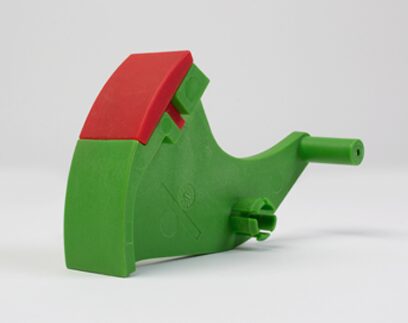 Corrosion Resistance
Unlike metal bearings and bushings, which are prone to corrosion, injection molded plastic components are highly resistant to chemical attack and rust. This property is especially beneficial in industries where exposure to aggressive chemicals or moisture is common, such as chemical processing, marine, and agricultural machinery.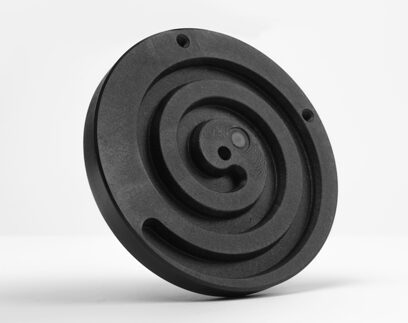 Weight Reduction
Plastic is inherently lighter than metal, resulting in weight savings when plastic bushings and bearings are used. In industries where weight reduction is essential, such as aerospace and automotive manufacturing, this advantage contributes to improved fuel efficiency and overall performance.
Cost-Effectiveness
Injection molding processes can produce complex shapes with high precision, making it a cost-effective solution for producing plastic bushings and bearings. This mass production capability helps reduce manufacturing costs while maintaining consistent quality. Additionally, the longer lifespan and reduced maintenance requirements of plastic components can further contribute to cost savings over time.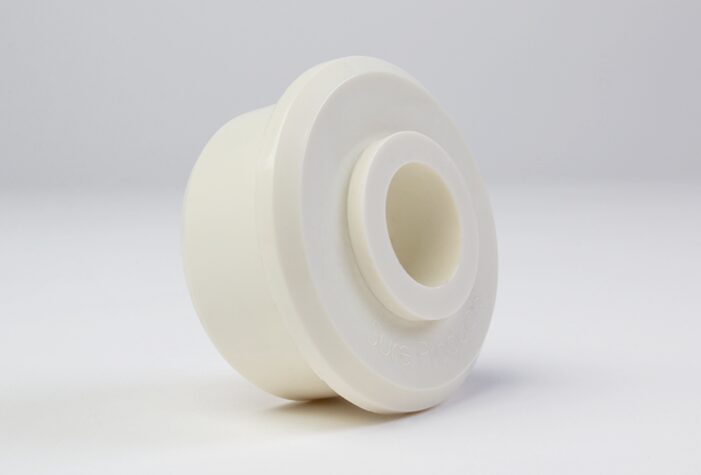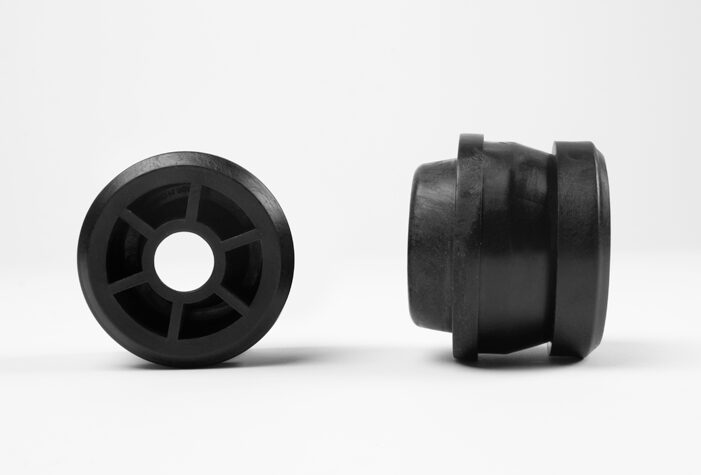 Design Flexibility
The injection molding process enables intricate designs that would be challenging or expensive to achieve with traditional manufacturing methods. Engineers can incorporate features like flanges, grooves, and integrated lubrication rdirectly into the design of plastic bushings and bearings. This design flexibility allows for optimized performance and integration into various systems. Injection molded plastic bushings and bearings have brought a wave of innovation to industries that rely on precision, efficiency, and durability. With their versatility in material selection, self-lubricating properties, noise reduction capabilities, corrosion resistance, weight reduction advantages, cost-effectiveness, and design flexibility, these components are proving to be a game-changer. As technology continues to evolve, we can expect to see even more sophisticated plastic materials and manufacturing techniques that further enhance the benefits of injection molded plastic bushings and bearings across a wide range of applications.